Early Years
The start of your child's wonderful adventure.
Smiling's Early Years classes mark the beginning of a truly wonderful adventure for your child. They learn and develop new skills in an international context of cultures, languages and food. At the beginning of the school year, our main concern is to ensure that the younger children feel welcome and at ease in their new surroundings. At the same time, we give support to the older children to help them settle back into the school routine smoothly. We encourage them to follow the rules and to play sensibly with their friends, old and new.
Early Years' Open Day Presentation


All Early Years classes work on an annual project. This aims to stimulate the children's physical and emotional well-being as well as their intellectual development. The daily routine develops the children's ability to sequence the day and also offers emotional security.
Throughout the year, the school organises excursions within the surrounding area, such as walks, museum trips, theatre shows and farm visits.
The Early Years children follow a bespoke curriculum, based on the Italian and UK educational programmes. Our international staff enhance this with their ideas too.
Each child's progress is carefully monitored by the teachers, who create projects to promote each child's development. We encourage child-initiated play, supported by the structure of a lesson. This is based on the following:
Personal and emotional development
Social development
Language, literacy and communication
Mathematics competence
Knowledge and understanding of the world
Creative development
Physical development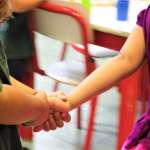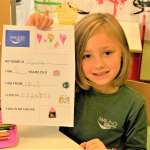 Observations are an important part of what our teachers do. Each day, they note the progress of each child and use photography and notes to document their development stages. We then adapt lessons, according to individual needs and interests.
Work is displayed on boards around the class for the children to see and feel proud of their achievements. These displays are also used as a tool for recalling events, sharing experiences and for developing language skills.
When displays are changed, the children can proudly take their work home and show their family. Photos are also put into a private class photo gallery for parents and children to look at together at home. This encourages children to share school experiences and create a link between home and school.
Teachers are available each week for individual parents' meetings to discuss each child's personal development and to work together with their family to support their child.