Each Primary class at Smiling International School is led by a team of qualified teachers. They work together to create stimulating lessons for the children in both Italian and English. In such an international environment, language and autonomy skills are crucial. Our school is enriched with pupils from around the world, allowing them to develop international and intercultural friendships.
Parent-Teacher Meetings 2020-2021
Parent- Teacher interviews for the 2020-2021 school year take place online via Meet. The duration, for technical reasons, is 20 minutes per interview. Teachers will be available for meetings starting Monday 12 October.
You can book by e-mailing admin@smilingservice.it for 1st and 2nd grade, info@smilingservice.it for 3rd, 4th and 5th grade.
Teachers' Weekly Appointment times for Google Classroom
Angela Barioni
Coordinator
Elisa Mori
Coordinator 1st and 2nd Grades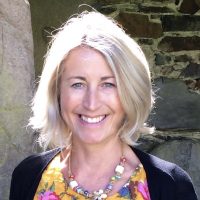 Lee Louise Browne
Coordinator 3rd, 4th and 5th Grades